Programs: Connect with other members
Being a member of American Mensa is about connecting with other members, those like minds who will challenge your opinions, embrace your interests, and yes, occasionally, get your jokes. One of the best ways to get involved in Mensa is to make those connections.
---
Signature Boston Mensa Regional Gatherings (RGs)
---
*** Our apologies, but our online registration is currently down. For More Information on the Wicked Good! RG and a PDF Mail-in registration form: Click Here.***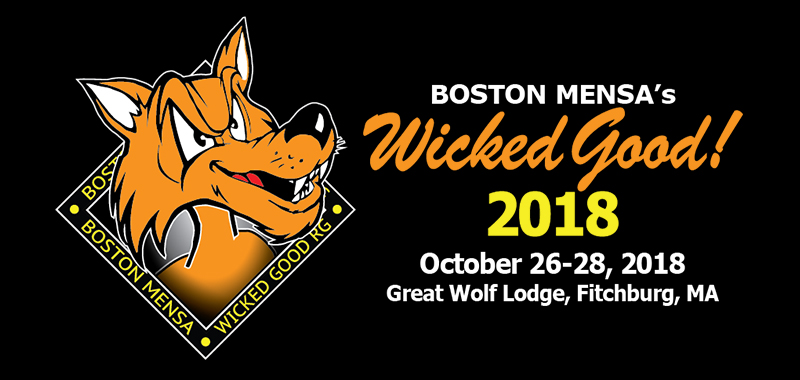 Wicked Good! RG: Oct. 26 – 28, 2018
Join Us At Great Wolf Lodge in Fitchburg, MA.
Oct. 26th – Oct. 28, 2018
Mark your calendars for WICKED GOOD! 2018 – October 26th – 28th because we are again going to howl again at Great Wolf Lodge in Fitchburg, MA.  We are returning to the Lodge for our 54th birthday party with no increase in pricing! Registration and room rates will be the same! (BTW, this is made possible by having Boston Mensa absorb some of the costs.) Your kids won't even miss neighborhood Halloween celebrations on the 31st and GWL celebrates Halloween all during the month of October.
Like the previous years, we will have an entire convention center (7 rooms) to ourselves. They will be used for all of our usual activities like games, games tournaments, Mah Jongg instruction, two speaker tracks, paper puzzles, raffle, costume party, karaoke, adult coloring books, meals, and of course, Hospitality. All meals and snacks  will be furnished by the hotel and are included in the registration fee. Since it got such great reviews from RG attendees, Saturday's breakfast will be a hot buffet served at the Lodge Wood Fired Grill restaurant.
Partygoers will be issued 4 tickets that can each be exchanged for a beer or a glass of wine throughout the weekend at the Lodge Bar (Right beside the Conference Suite). After that, the bar will be open for cash sales. Several other cash bars are available throughout the resort. If you have a room at the resort, any purchases made anywhere at the resort can be charged to your room by simply showing your bracelet with microchip. (This same microchip is also your room key.) There is no restriction on moving about the entire resort with drinks in hand as long as they are in Lodge issued plastic cups. Grab a drink and sit by the pool or hot tub if you like.
Great Wolf Lodge (https://www.greatwolf.com/new-england) offers great features for our partygoers who stay at the resort: Water Park with rides appropriate for children of all ages, Fitness Room, Ropes Course, Game Arcade, 4D Movie, Restaurants, Snack Bars, Hot Spa, modified candlepin bowling, and much more. Since this is a family resort, the activities and snack bars at the Lodge close by 10PM. All rooms have 2 Queen beds and a pull out couch, microwave, and small refrigerator. Maximum occupancy in the rooms is 5 people. Rooms can be reserved now and will still cost $129.00 (The same as last year!). Rooms are guaranteed until October 20th. If the hotel has available rooms after that, they will be added to our block, as needed. There will be an additional charge of $19.99 per night when the room is booked but the fee will be subtracted when RG goers check in at the hotel. Our group booking code is: 1810BOSTON.
Note: Mensans  and their guests staying at the resort will have free use of the Water Park, Ropes Course, Hot Spa, and Fitness Area. A nominal fee is charged for the other activities.
Registration by September 1st is:
Adult               $105
Child               $80 (ages 13 – 20)
Child               $55 (under 13)
Registration from September 2 –  October 1st is:
Adult                $115
Child                $85 (ages 13 – 20)
Child                $60 (under 13)
Registration from October 2 – October 20th and on site (after the 20th registration is on site only):
Adult                 $135
Child                 $85 ( ages 13 – 20)
Child                 $60 (under 13)
Day rates will be available on site.
***Our online registration is currently down. For more information on the Wicked Good! RG and a PDF Mail-in registration form: Click Here.***

---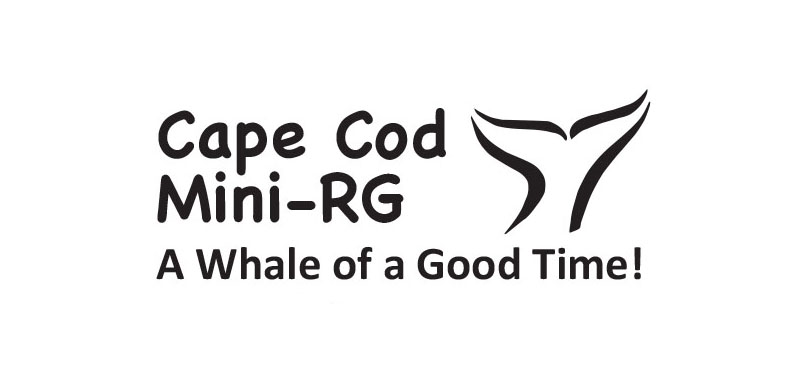 Cape Cod Mini-RG: Coming in 2019!

More Information on the Cape Cod Mini-RG and online registration: Coming soon.